ABOUT
US
Calgary's premiere fashion bridal authority. We invite you to experience the difference as you take your step down the aisle. We offer the best and greatest selection of designer bridal gowns and dresses to help dress the world's most beautiful brides, bridesmaids, flower girls and mothers. We also offer a wide assortment of dresses for graduation and special occasions.

Sonia's Bridal Studio is committed to providing superior customer service and competitive pricing. If you have a dream gown in mind, but cannot find it anywhere, Sonias Bridal Studio experienced team can assist you in narrowing down your selections until you uncover your ideal gown. We also know that making your dream wedding day come true can be very stressful along the way and that is why we provide quality dresses and excellent prices so that you only have to shop once to find what you are looking for!

Thank you for visiting Sonia's Bridal Studio.
WELCOME
TO
OUR
BRANDS
We present you our exclusive collection
Choose Your Brand
ANNE BARGE FALL 2023 COLLECTION
The Anne Barge Fall 2023 Collection emphasizes necklines, whether a chic asymmetric, classic high neck in embroidered lace or straight strapless touched with a froth of organza. Scattered floral appliqués especially on trains and veils, and voluminous ball gowns are favorites from spring that continue to charm.
Chic Nostalgia Best Collections
With an in-depth faith and insight in true love, Chic Nostalgia earnestly introduces our Fall & Winter 2022 New Collection – Eternal Love, trying to portray women's feelings in each stage of love through different styles of wedding dresses.

WELCOME
TO
OUR
STORE
We present you our exclusive collection
1940
Different Alterations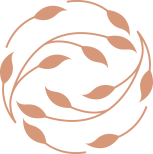 Your
New
Dress
Wedding
The largest selection of dresses. Expert consultants to help you find yours. And the magic of the Sonia Bridal Studio team to bring it all together. There's no place like this place.
The
Wedding
Gazette
News & Tips
Your
Special
Day
Look Your Best
Say
Hi
To
Your
Designer
Let us help you find the right outfit